MB CONSULTING
MB Consulting Ltd is an Organisational Development consultancy specialising in;
Leadership
Team Development
Performance Management
Employee Motivation
Service Excellence
Take a look at What We Do
Based in Scotland, for over twenty years, we have worked in every continent of the world with major organisations, from executive management to all levels of staff.
Oil and gas
Motor trade
Financial
Construction
Public Affairs
Legal
Hospitality
Local authority
Direct sales
OUR COMMITMENT TO YOU
"We recognise that we will only be successful if we help you, our client, to achieve measurable success. We commit to working collaboratively and listening respectfully to you at every stage of our involvement. When supplying advice or alternative solutions to your ideas based on our expertise, we will always provide objective explanations of the reasons and benefits of that advice, and always with your objectives in mind."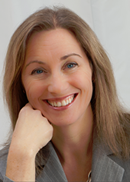 Margaret Brown (Founder)
WHAT WE DO
We will work closely with you to understand your Vision, policies, key business drivers and objectives before agreeing an intervention that will improve communication & engagement between;
management & staff
internal departments
individual team members
your business and your clients / suppliers
… all with a measurable bottom line impact! (see Testimonials)
Whether through facilitated group sessions, one-to-one coaching or dynamic, inspirational training programmes we can;
SAMPLE OVERVIEWS
Put simply, all our client involvements revolve around improving;
Attitudes
Behaviours
Communication
We will tailor a results orientated programme to enhance your business relationships - at any level.
To view some typical overviews, please click the links below:
Smoking Cessation
CLIENTS
Since 1992, MB Consulting Ltd has worked with the following organisations, designing training programmes and/or working in association with other international training organisations to deliver a high quality, professional service. All associate trainers appointed to work with MB Consulting Ltd have extensive experience and proven track records as corporate organisational development professionals, enabling the company to deliver in every continent around the world, at every level within our client organisations - from chief executives to domestic service providers, from offshore oilrig workers to software developers, from car sales personnel to legal advisors…
We pride ourselves in developing close working relationships with the people we meet and for working hard to gain a thorough understanding of our clients' businesses and their strategic business drivers.
Aberdeen & Grampian Chamber of Commerce

Motivate the Team, Selling Skills & Customer Care (Open courses)

Aberdeen City Council

Leadership & Customer Care (Arts & Recreation Dept)

Aberdeen Royal Hospitals NHS Trust

Customer Care (IT Dept.)

Barratt Construction

Selling Skills & Customer Care

Halliburton Brown & Root

Customer Care (IT depts, Aberdeen, London & Ardesier)

CO2 Deepstore Ltd (Part of the Petrofac Group)

Executive Coaching, Interview Facilitation

Compel Scotland

Customer Care; Company-wide (Aberdeen & Glasgow)

ICL (CFM)

Customer Care; Company wide throughout the UK

Invicta Public Affairs (Edinburgh)

Leadership Development, Executive Coaching, Team Development

John Clark Motor Group

Leadership, Teamwork & Customer Care; Company-wide (9 Dealerships throughout Scotland)

Johnston and Carmichael

Selling Skills

KPMG

Team & Personal Motivation
Marathon Oil (Working Internationally at all levels)

Leadership, Diversity, Teamwork, Organisational Change, Communication, Performance Management. 360 degree coaching, Executive Coaching, Meeting Facilitation

Petrotechnics

Executive Coaching, Meeting Facilitation

Schlumberger Oilfield Services (Working Internationally at all levels)

Leadership, Teamwork, Diversity, Quality Management, Executive coaching, Meeting Facilitation; Company-wide

Scotia Homes

Selling Skills & Customer Care

Simpson and Marwick

Leadership (Employment Law Division)

Skene House (Serviced Apartments & Office Support)

Customer Care

Subsea 7 *

Leadership & Change Management Company-wide

Shell Oil * (Working Internationally at all levels)

Leadership & Service Excellence Culture Change Programme (Shell Infrastructure Technology Services & Shell Office Services)

Universal Sodexho (UK) *

Leadership & Service Excellence Culture Change Programme; Company-wide

Wood Group

Team Briefing, Customer Care, Telephone Skills & Presentation Skills
*Denotes working in association with other international training providers, where we were fully or partially involved in the development of their material. All others are key clients of MB Consulting Ltd, providing bespoke training programmes as detailed.
TESTIMONIALS
(Copies of original letters & emails available on request)
Robert Estill, VP Strategic Planning & Portfolio, Marathon Oil Corporation
"I have rarely come across a consultancy that has been able to successfully manage the strong, varied opinions of nineteen senior managers to create a strategy that each one of us was happy to own and support. For this reason we have continued to work with you as our main provider of leadership development within Europe. Organizational development is not an easy field to work within and I consider you to be among the best that I have come across within this industry globally."
Alison Goligher, Former Managing Director, Schlumberger OFS UK
"It is inspiring to see such energy and 'can do' attitudes in the employees at all levels. This positive energy and enthusiasm is unparalleled in my experience and would not have been possible without the complete, professional trust the management team has in MB Consulting Ltd and their ability to work with us to design, deliver and consolidate the behavioural change in our organisation that our employees deserve."
Sue MacDonald, HR Director, Marathon Oil Europe
"Our success in achieving the Sunday Times top 100 Best Companies list for 3 years running is tangible evidence that your pragmatic, down to earth approach to behavioural change works. This is the first time I have worked with a consultant who has made such a practical, demonstrable and most important, lasting difference to our business."
Graham Gall, Managing Director, Falck Nutec Ltd
"Thank you for the time spent coaching and mentoring me over the last few months. Your understanding, knowledge and application of leadership modules are realistic and applicable to any business stream. This has opened the potential to grow, through attitude and culture, the leadership team around me and in turn grow our performance to develop our business potential in future training markets."
Sam Gomersall, Director Commercial Portfolio Dev. CO2 Deepstore Ltd (Part of the Petrofac Group)
"Following your recent involvement providing a 'behavioural' perspective to our interviewing process, we have successfully appointed an outstanding candidate whom we believe will be a tremendous asset to CO2DeepStore as grow our business. It was obvious from your report that you had made a big effort to understand our business values and drivers and we highly value that level of true commitment from a specialist advisor"
Jim Bowzer, Regional VP, North America Production Ops, Marathon Oil Corporation
"Margaret Brown is highly motivated, professional, courteous, well organized and very competent in the areas of organizational behavior. She has had a significant impact on our leadership team and I would highly recommend her to work with teams to improve organizational and leadership performance."
Linette Isaacs, Director, ENJO UK
"The seminar that you prepared and delivered to our top sales consultants was outstanding. I have had excellent feedback from all who attended, including our CEO of ENJO International. I found it thoroughly enjoyable, inspirational and incredibly useful. Your direction and use of our language was excellent - so much so that it would be easy to believe that you actually worked for ENJO!"
Elaine Shepherd, SAP Helpdesk Analyst, Shell
"I felt the tutor was involved on a personal note rather than just being separate from the trainees as often happens on courses"
Sandy Kemp, (Partner) Simpson and Marwick
"I am delighted to recommend Margaret Brown, who was first involved in working with me for a mutual client, and who impressed me so much that I asked her to work similarly with our firm. She provided invaluable feedback, comments, and advice from the perspective of an independent expert, which I am now applying to the team. She has a particular talent for cutting to the important parts of her brief, and explaining her advice in a way that is sympathetic to those she is working with."
Eddy W. T Ng, Director of Quality, Schlumberger OFS (US Land)
"All managers who have participated in this workshop in Corpus Christi have been extremely impressed with the content, layout and professional presentation of the packs, and the workshop has far exceeded the expectations of every participant without exception."
Cindy T. Miller, Former Vice President, Shell Services International
"The regular feedback about your enthusiasm, professionalism, knowledge and overall sparkle was outstanding and rare. We feel fortunate to have had you delivering in every ITS location around the world."
John Spencer, Facilitator, Shell Services International
"It has been a real pleasure co-presenting the Service Excellence conferences around the world. Something this good should go on forever! Looking back on the experiences of Houston, Manchester, the Hague, Melbourne and Kuala Lumpur, it has not only been great fun, but also for me a real opportunity to work with a truly professional facilitator. I have learned so much over the last few months – what great opportunities"
Martin Bruce, Director, Scotia Homes
"Our business has gained hugely with increased sales, improved team working and a clear focus for continual company and personal development"
Sue Brightman, Founder & Managing Director, Bightman Glover International
"You are elegance and professionalism in motion and you have absolutely made these conferences this week in Houston. I believe, in your quieter moments, you can safely say to yourself that you are one of the best in the world. We're lucky to have you!"
WHO WE ARE
This page is currently under construction... come back soon for company profiles!